4 Video Lessons
Utilization Management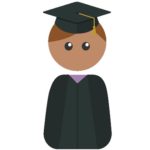 A preapproved claim usually results in claim payment. Therefore, it is imperative that medical professionals demand a quality utilization review decision each time prior approval is sought. Appeal Solutions has extensive information on initiating appeal during utilization review.
Course Materials:
Related Appeal Letters:
Related Blog Articles:
Course Objectives
What You'll Learn:
Utilization Management Appeals
Review and Use of State Utilization Review mandates including Peer Discussion
Health Utilization Management Accreditation Standards
Tracking Preauthorization Response Compliance
Share this page with your friends...