6 Video Lessons
Treatment Exlcusions/Limits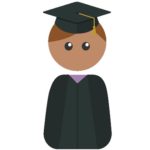 Treatment Exclusions and Limitations have a direct impact on provider reimbursement. Unfortunately, denials related to policy or plan exclusions and limitations are often not appealed because providers do not have sufficient information regarding the policy or plan terms. We provide information on how to approach these types of appeals under the following Treatment Exclusions and Limitations Topic Pages.
Course Materials:
Related Appeal Letters:
Related Blog Articles:
Course Objectives
What You'll Learn:
Coverage Termination
Experimental Treatment Appeals
Maximum Benefit Appeals
Preexisting Conditions
Timely Filing Limitations
Treatment Caps
Share this page with your friends...