5 Video Lessons
Specialty Care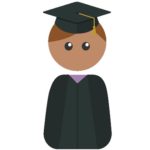 We have a number of specialty-specific medical appeal letters to assist our specialty care clients with appeals related to their specific practice areas. These letters focus on demanding peer-to-peer reviews and release of clinical review criteria applicable to specialty care. There is also a letter specific to each specialty which seeks to have coding denials reviewed by a credentialed coder with familiarity with specialty coding.
Course Materials:
Related Appeal Letters:
Related Blog Articles:
Course Objectives
What You'll Learn:
Specialty Care Appeals
Alternative/Complementary Care
Mental Health
Emergency Care
Obstetrics-Gynecology
Share this page with your friends...