1 Video Lesson
Providers' Rights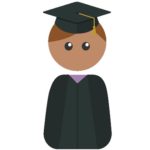 Medical providers who file appeals on behalf of patients provide a valuable service by resolving complex issues that patients are not in a position to effectively resolve. Often, however, carriers contest the providers' rights to access pertinent claim review information and do not always recognize the provider's rights to act on behalf of the patient. Start the course to learn more about providers rights to appeal and litigate denied medical claims.
Course Materials:
Related Appeal Letters:
Related Blog Articles:
Course Objectives
What You'll Learn:
Providers' Right To Access A Quality Appeal Process
Providers' Right to Pursue Appeal Without Reprisal From Carrier
Providers' Right to Litigate
Providers' Right to appeal and/or Act as Authorized Representative
Share this page with your friends...