3 Video Lessons
Medicare Appeal Process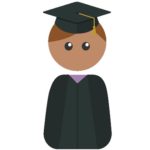 Medicare appeal changes were implemented in 2005 that expanded providers' rights and guaranteed prompt responses to appeals as well as qualified, independent reviews at upper-level appeals. Limitations have been added, however, that apply to the presentation of new evidence in high-level provider appeals, so it is important to gather and reference all applicable information in the early stages of the appeal. Appeal Solutions provides an overview of important aspect of the Medicare Appeal process.
Course Materials:
Related Appeal Letters:
Related Blog Articles:
Course Objectives
What You'll Learn:
Internal Medicare Compliance Oversight
Medicare Appeals Process
Geriatric Treatment And Medical Necessity Issues
Share this page with your friends...