5 Video Lessons
Medical Necessity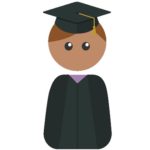 Medical necessity appeals shape healthcare. Uncontested medical necessity denials result in a subtle shift in treatment availability to the next patient because insurance carriers aim to consistently apply medical necessity limitations. Effective medical necessity appeals, on the other hand, bring to the carrier's attention necessary variations in care, emerging efficacy issues, and situations that reveal flaws in the day-to-day clinical application of the carrier's written criteria. For this reason, quality appeal review is critical to each of us. Appeal Solutions has detailed tools for improving medical necessity appeals.
Course Materials:
Related Appeal Letters:
Related Blog Articles:
Course Objectives
What You'll Learn:
An Ill-Defined Term
What Goes Wrong With Medical Necessity Review
Medical Necessity Appeal Component 1: Summarize the Patient's Care
Medical Necessity Appeal Component 2: Cite Regulatory and/or Compliance Information
Medical Necessity Appeal Component 3: Demand Disclosure of Payer's Denial Basis
Share this page with your friends...