2 Video Lessons
ERISA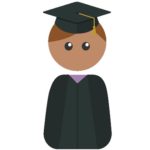 The Employee Retirement Income Security Act of 1974, also known as ERISA, is a federal law applicable to most employee benefit plans, excluding state and federal employees and religious organizations. The Department of Labor estimates that ERISA applies to more than 2.5 million group health plans. Because these plans are exempt from most state regulations, it is important to know and use the ERISA Claim Procedure Regulations and related protections in both treatment verification and appeals.
Course Materials:
Related Appeal Letters:
Related Blog Articles:
Course Objectives
What You'll Learn:
Understanding the ERISA Effect
The ERISA Claims Procedure Regulation
Share this page with your friends...