2 Video Lessons
Contract Negotiation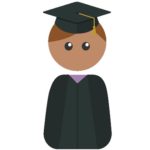 Healthcare billing personnel often begin to view the provider–carrier relationship as an adversarial, often dysfunctional partnership, and improving that relationship may be low on a long priority list of urgent action items. However, the development of a mutually beneficial working relationship that fosters problem-solving can be hugely satisfying for those who attempt contract negotiations. Managed care contracts should formalize respective duties through clear, mutually beneficial contract terms. Further, open, ongoing communication is critical to the success of every contract. We provide extensive negotiation tips for pursuing contract improvements and tools to assist with the ongoing communication regarding contract compliance.
Course Materials:
Related Appeal Letters:
Related Blog Articles:
Course Objectives
What You'll Learn:
Managed Care Negotiation
Negotiating Medical Necessity Contractual Protections
Share this page with your friends...