2 Video Lessons
Benefit Disclosure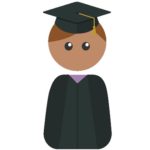 Seeking a verification of benefits is an important activity in today's healthcare reimbursement process. However, not all verifications are equal. Learn how to improve the quality of the benefits information you obtain and incorporate verification of benefits confirmation into subsequent appeals.
Course Materials:
Related Appeal Letters:
Related Blog Articles:
Course Objectives
What You'll Learn:
Benefit Disclosure and Appeals Regarding Misquoted Benefits
Registration Data Quality and related Appeals
Protecting Your Verification Efforts
Demanding Benefit Clarification Disclosure
How To Use the Pretreatment Disclosure Request
Share this page with your friends...